How it works
This time next week you could be selling your products through our network.
Become a Works Maker in just five simple steps…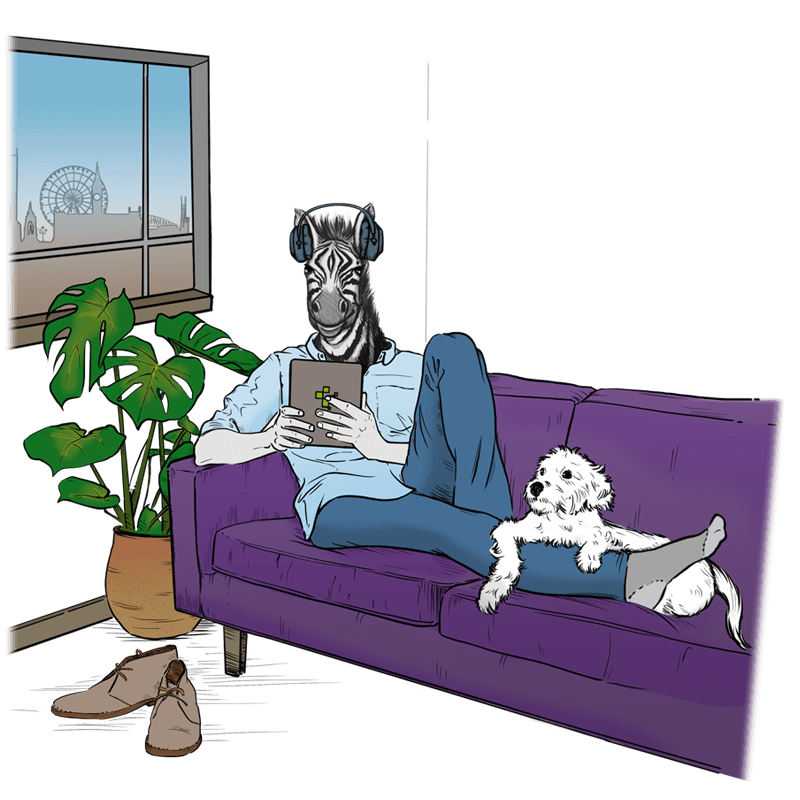 Sign-up
 •  Takes just a minute
•  We'll contact you
•  Discuss your range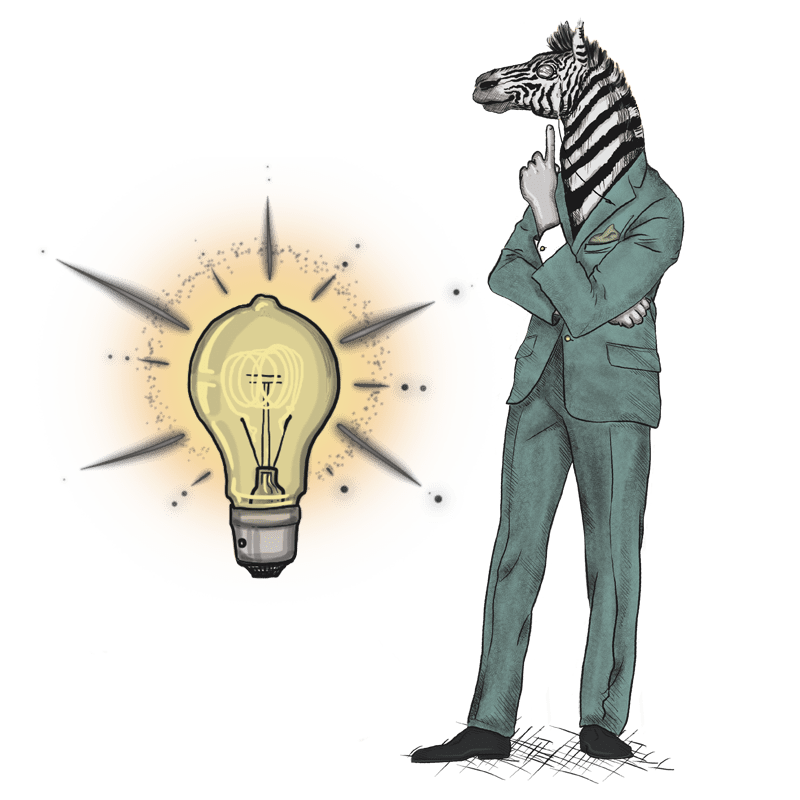 Agreement
•  One page agreement
•  Transparent terms
•  Sign online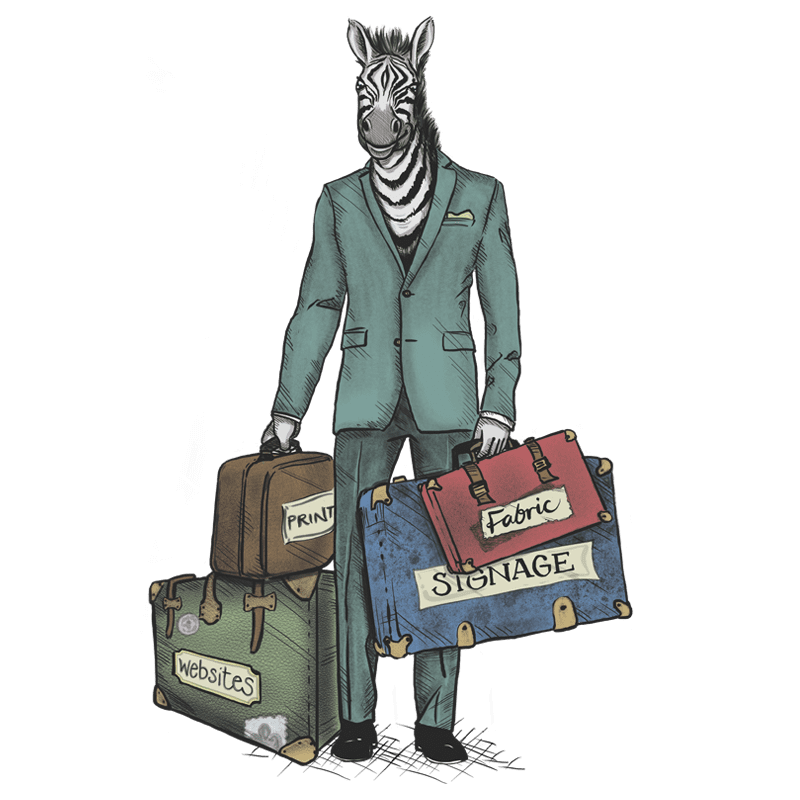 Merchandise
•  Upload your products
•  Add images and templates
•  Configure options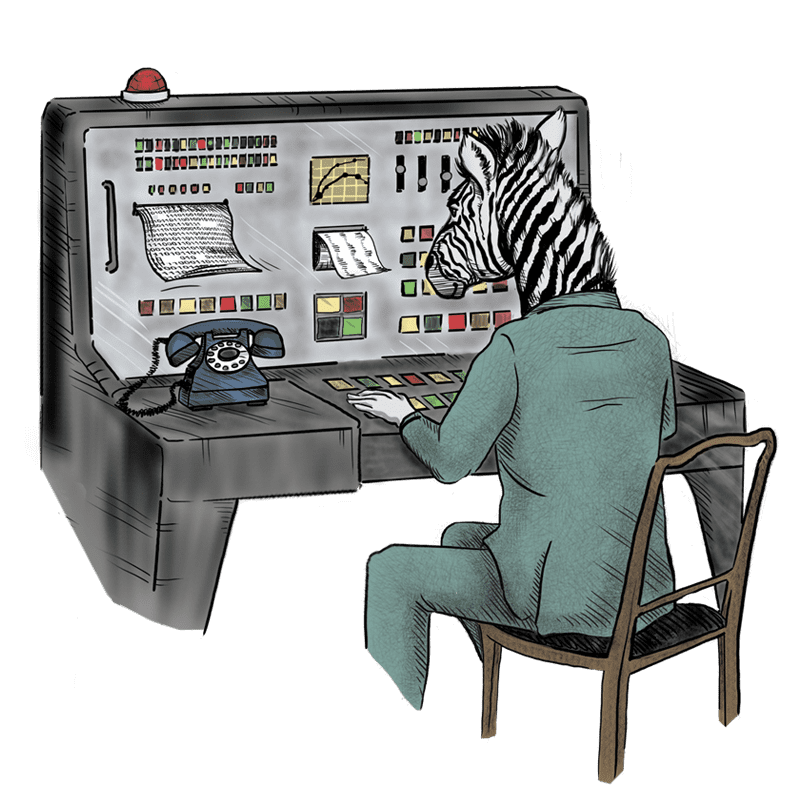 Testing
•  Optimise for online
•  Demo your dashboard
•  Pilot test order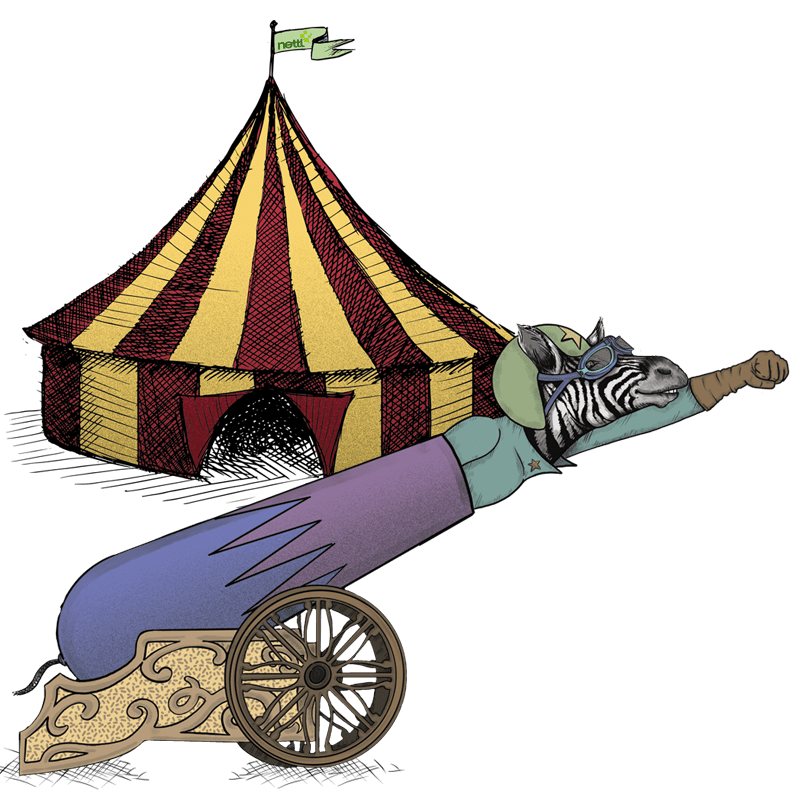 Launch
•  Brief to our network
•  Go live across our sites
•  Handhold first real orders
Frequently asked questions
"Who is behind Works?"
Works is part of Grafenia plc. We're a public company, listed on the London Stock Exchange. To learn more about Grafenia head to www.grafenia.com
"Where are you based?"
Our HQ and main hub is in Manchester, England. We have other offices, factories and stores in the UK and Europe.
"What do you do?"
We license software systems and brands to businesses in the graphic arts sector. We own our own Nettl stores and operate web-to-print websites around the world.
"What's a Works Maker?"
It's simple really. A 'Works Maker' is someone who makes cool things we sell to our customers. In some circles you might be called a supplier. Maybe it's you?
"Why would I want to be a Works Maker?"
Even simpler. To sell what you make through our vast national network of branded stores and resellers. Your products will be available to our network. We currently have hundreds of Nettl and printing.com locations operating in 10 countries and thousands of graphic professional resellers.
"What products are we looking for?"
Anything a business would use to promote themselves, or use in the normal course of business. We are open minded. If it's cool, has been tried and tested and priced competitively in the market, we're interested!
"Which countries will my products be sold in?"
Depending on where you're located, your products could be available to our entire network based in 10 countries. America, Austria, Australia, Belgium, England, France, Ireland, Netherlands, New Zealand, Scotland and Wales.
"Where can I be based?
As long as you're based in one of those countries, or nearby, the world's your oyster. The closer you are to our clients, the better.
"Sounds too good to be true. What's in it for you?"
We want to be there for everything our clients need to promote themselves. We don't like saying no. So when they ask for special stuff, we want to say yes. By adding your products to our offering we are one step closer.
"What products can I sell?"
If you print it, we can sell it. We're currently accepting makers of labels, packaging, promotional gifts, workwear, apparel, signage, displays, exhibition gear, point-of-sale, consumables and printing with fancy niche finishes. If you just print 'standard' items, like business cards or leaflets, we've already got those covered, but thanks.
"What will my products need, to make the cut?"
They need to be made by you. Sorry, we're not accepting middlemen or middlewomen. You need a history of sales and positive feedback. We'll need fabulous images, to show products in the best light. And a detailed product specification, so there's no ambiguity for our clients. Finally, we'll need simple and understandable artwork templates, so that our graphic designers can supply print-ready files.
"How do I list my products?"
We'll help you start your first product. Then we'll give you the keys to let you create and manage your own products. Everything is managed through our w3p platform. You upload your products, with price breaks, set specifications, artwork templates, images and lead times. Use our intuitive step-by-step process, or bulk upload from your file. You've got the power! SNAP.
"Can I remove or suspend products?"
If you need to, yes. Although it's disruptive to our clients if a product becomes unavailable. So if you only have a small amount of stock, or a product is seasonal, please make that clear to avoid disappointment.
"What if I run out of stock?"
You can temporarily suspend sales of products if you run out of stock. If you know when an item will come back into stock, set the in-stock date and allow clients to back order.
"How many products can I list?"
To begin with you'll be able to list ten products. As your sales grow, you can unlock more listings after each sale. We don't want to clutter our platforms with a load of mispriced or obscure products, so please choose your bestsellers first.
"Are there any product categories I can't sell?"
Yes. We produce lots of items in house which you can view at www.printing.com/uk/product-search. We are looking for new products that complement our current range, so duplicates won't be accepted.
"What happens if I want to change my prices?"
No drama. You can update your prices as you need to, using our w3p platform. If you increase prices, you will need to honour any existing quotes created in the last 30 days.
"How will you help me sell?"
When a product goes live, it's automatically syndicated across our distribution network. We notify our resellers. If your product proves popular, we may include it in our monthly campaigns. We'll discuss this with you and you may wish to increase prominence.
"Which websites will products be sold on?"
Products will be featured on printing.com, nettl.com, marqetspace.com, imagegroupuk.com and a variety of other print-related sites.
"Can I contribute to marketing?"
From time to time, we may offer Works Makers the opportunity to feature in printed catalogues or mailings. We'll ask you to pick hero products that you'd like to sell more of. We'll let you opt-in to promotions.
"Can I email your clients to promote my products?"
No. You must not contact our partners or clients directly.
"Can I offer incentives or time-bound promotions?"
Sure. We find short-term offers can be useful to stimulate demand. You can ask us to add a promotion to discount your product for a limited period. That's shown with crossed-out prices, across all our sites.
"Do I need to supply samples?"
We usually provide Nettl and printing.com partners with printed samples, to show their clients. Not every client needs to see a sample, but they help aid the sales process, particularly for large orders. You might choose to make a sample kit available at below cost, for our network to order. You'll get orders for these in the same way and can despatch them, just like regular orders.
"Will my products be sold at different prices?"
Yes. When we launch your product, it will automatically be sold on websites we operate and selected partner sites. Each website sets its own prices, depending on language, location and market. The price we pay you is fixed.
"Will there be other people selling the same thing?"
We're strong believers in fighting the "paradox of choice". So we'll only accept a small number of products in each category. We don't want clients to have to scroll through 976 different shaped mugs. But we recognise that clients buy products at different price points, for different purposes. You may make a "premium" or boutique product. Another Maker may sell a volume or economy version. For instance, you could be selling leather-bound notebooks, whilst someone else makes paper notepads. Same basic product, different markets. You might cover the whole range. It depends on what you can do.
"Can I be the only seller in my category?"
Once you've proven your product range is popular, we can grant you exclusivity in one or more categories. That means you would be the only Works Maker in the product categories and countries you reserve. For exclusivity, there's a one-time fee of £5,000 and single country categories start at £199 per month. If you don't need exclusivity, there are no setup or monthly fees. Contact us if you'd like to discuss options.
"How will I be notified when I get an order?"
You'll receive an email with a link to take you straight to your order.
"How do I get orders?"
To access your orders you log onto our w3p platform. On our Dashboard, you can see everything in progress. Orders to accept, orders to print and orders to despatch. It's all drag 'n' drop and works nicely on tablets too.
"How do I process orders?"
Take a look at the file supplied, then accept or reject. If you accept, we'll show you the print file and as you've made the product, just click a button. When you're ready to despatch, print labels directly from w3p.
"Can each of my team have their own users?"
Absolutely. Just let us know their email addresses during sign-up. You can add more users later.
"Are there different user levels?"
Yes. We'll make someone a Product Manager. That allows them to list new products and change prices. The rest of your team can get regular user accounts, which allow them to process orders, but not change settings.
"Do you have an API?"
Yes. It's called P-FLAPI. No sniggering at the back. If you have programming capability, you might want to integrate your system with w3p. You can use our API to retrieve orders, products and update progress. Most people start using the Dashboard first, then consider the API when volume grows. With every order, we also provide a CSV and XML order file as part of your JobMaker pack, which you could import into another system.
"How do I deliver my orders?"
We're integrated with UPS. When you despatch an order, we'll generate a shipping label for you to print and we'll book a collection automatically. We pay the shipping, so your prices should be based "ex-works", or for collection.
"How do I know where to send the order?"
We'll generate a shipping label at the last step. We allow our clients to change their delivery address right up until the label has been printed.
"Can I offer faster shipping?"
We'll offer clients shipping upgrades in their basket, depending on their location and service availability. There's nothing extra you need to do.
"How will I ship internationally?"
The same as domestically. If there are customs declarations to make, we'll take care of it.
"What time will UPS collect from my factory?"
It depends on your location. If you're next to a UPS hub, it could be early evening. If you're a little more remote, it's likely to be 4pm.
"How long does shipping take?"
For domestic shipping, our standard service is next working day. Across borders, road shipping is usually two or three days. Our shopping cart shows the usual time in transit, depending on delivery location.
"Can I offer different turnaround times?"
For every product, you set a guaranteed turnaround time. We call that "normal service". You should give yourself enough time to process the order within this deadline, every time. You can add additional faster service level options, and charge a premium. Or you can offer no-rush 'standby' turnaround, for a small discount.
"Can I use branded boxes?"
No. Your products will need to be dispatched white label, without branding. We will send more information on this when you are onboarding. You will be known as "Works [location]" and you must not reveal any other names or branding at any time.
"Do you need to visit my factory?"
That shouldn't be necessary to begin. We can do all our onboarding remotely. As volume grows, we'll want to get to know you better, so we might arrange to pop in for a brew.
"Will you need to see product samples?"
Yes. As part of your onboarding, we'll ask you to make one printed sample, at your cost. We'll pilot this through the whole order process. We'll start with the design template and you'll ship to us for verification. We'll put your products live as soon as we've verified the quality of the pilot order. We are likely to photograph the sample you send in to us for marketing, so it needs to be the same as what you will be supplying for orders.
"How will I get the files in the format I need?"
Delivering a high quality product to the right specification means getting the file supply right from the start. You'll need to provide design templates for each of your products. Our partners are used to working with InDesign or Photoshop format and supplying PDFs. If you need another format, we'll discuss this in onboarding.
"What if there are questions about file supply?"
Designers in our network are used to following instructions. The better your documentation, the fewer questions they'll have. But if they do have questions, they can ask you via our w3p platform. We'll notify you by email when they have a question and you can respond directly. Remember, you must represent yourself as "Works [location]" and not mention your business name.
"What happens if I'm late or make a mistake?"
We understand accidents happen. We love our clients. So we need to ensure they are happy. It takes 20 years to build a reputation and a single bad job to destroy it. So if you do miss the mark, you'll need to make it right. If quality isn't to specification, you deliver the wrong quantity or aren't on time, you'll need to refund or replace faulty items. Quickly and without fuss. You'll do that all within w3p.
"How will I know if there's a quality issue?"
Our partners or clients will raise a quality issue against the problem job. You'll get an email notification with a link to the complaint. We ask them to upload evidence and explain the issue. You'll see all of the order details, pulled together on one screen, to help you diagnose the problem. You can resolve the issue or ask further questions on the platform.
"What if there's a dispute?"
If you can't agree on a suitable remedy, our clients can escalate to Works Maker Support. We will adjudicate the complaint. If we find in the client's favour, we will decide the remedy at our discretion. We'll deduct that from our invoice and charge you a service fee for our administration.
"How do I know what to charge?
For each price break or quantity you want to sell, simply enter the wholesale price you charge us. It should exclude delivery costs, since we will cover this. Your prices cannot be higher than the same product is available on your own website, or on any other website or catalogue. Since your cost of acquiring orders will be zero, we would expect the price you sell to us, to be lower than you would sell to others. As we are covering all credit risk, your prices should not need credit risk priced in.
"How much will you sell for?"
Our algorithms automatically set pricing, based on product categories and market data. Sometimes these will be reviewed and adjusted by humans. You only need to focus on your selling price to us. If that is higher than the market price, your product won't be accepted.
"Are there any fees?"
There are no listing fees. No closing fees. No monthly subscriptions. We just pay you for orders we buy.
"How do I get paid?"
Every sale is paid for by Grafenia Operations Limited. We self-bill. That means we track every transaction and generate an automatic weekly invoice. From you, to us. Each Monday, we'll send you a copy of our invoice, for your records. That invoice will cover all jobs you've despatched the previous week. We'll pay you automatically by Faster Payments.
"When do I get paid?"
Payments are made 30 days end of month. For instance, any orders you despatch during June are paid at the end of July.
"Do I need to run credit checks on clients?"
No. Grafenia takes all the credit risk. You have one single, consolidated invoice to deal with each week. Not multiple accounts to chase. Your prices should reflect the admin and collection costs you are saving, so that we can pass these on to our clients.
"Can I increase my prices?"
Yes, you can do this yourself on our w3p platform. You'll need to honour any quotes or orders processed during the following 30 days.
"Can I reduce my prices?"
Sure. Again, you can do this yourself at any time. Any orders clients have in their baskets or in progress will automatically be reduced. Orders you've already accepted or printed won't be affected.
"Is there an agreement to sign?"
Before you start selling, you'll need to accept our Terms & Conditions. We'll send you a one-page agreement to sign online. Once you've done that, we can get to work.
"Am I tied in to a lengthy contract?"
No. There's no long term commitment. We just need you to give us 30 days notice to terminate and process all orders in progress. Then you can quit, although you'll never be able to deal with our partners or locations again.
"Can I approach your clients directly?"
Absolutely not. You must not contact our clients or partners, except for the purposes of processing their order. You must not disclose your business name.
"How do I get started?"
Read our Terms & Conditions, fill in this short form and send us all the info on your products. *Excited dance*
We will be in touch with you to discuss your sign up and explain our simple onboarding process so you can get selling your products quickly and join the Works Makers network.